About Sinclair Heating, Cooling, Plumbing, Inc
Service from Professional, Trustworthy & Experienced Technicians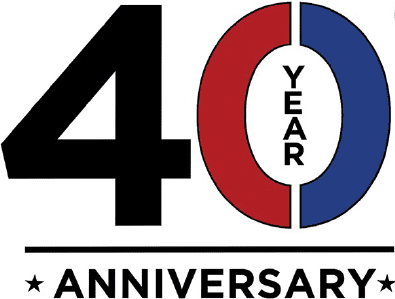 Our heating and AC repair company was founded in 1980, with a single HVAC technician to serve our Lubbock area customers. Sinclair Heating, Cooling, Plumbing, Inc has since grown to become a thriving heating and cooling company, and this year we are celebrating our 40th anniversary of providing quality services to our community. Over the years, we've worked hard to provide the friendly, courteous, and responsive service and top-notch technical performance that have not only earned us numerous awards, but even more importantly, have won us a cadre of satisfied customers who seek us out each time they have an HVAC or plumbing related issue. We sincerely appreciate their continued loyalty, which encourages us to seek new ways to serve them better each day than we did the day before.
To learn more about our company, call (806) 454-9332 or contact us online.
The Values that Built Our Company
During our first 15 years in business, we worked hard to build the company and increase our clientele. When we incorporated in 1990, we were determined not to let our new business designation cause us to lose sight of the original values on which our company was built. Right from the beginning, Sinclair has operated according to Christian principles such as honesty, integrity, and fairness, and we have built a company culture that personifies these values, along with friendly, personalized, and customer-focused service. We are proud of the level of customer satisfaction we've achieved. We believe that in serving others, we ultimately serve our Savior. We've put these values to work both in our daily interactions with customers and in our day-to-day tasks where we demonstrate a dedicated commitment to technical excellence and outstanding professional performance.
Sinclair: A Heating & Cooling Company that Cares About Our Customers
At Sinclair, we know our customers look for highly skilled HVAC installation, maintenance, and repair services from the contractor they hire. That's why our technicians are not only factory-trained and NATE-certified, but they are also the best in the Lubbock area. However, we know that technical skills aren't enough. The heating and AC repair company whose people consistently demonstrate that they value their customers and truly care about their comfort is the one that will set itself apart from its competitors. At Sinclair, that's the kind of heating and cooling company we strive to be: the company that isn't merely a fully qualified HVAC provider, but is also the one that specializes in creating consistently happy customers.
Our Award-Winning Service
The awards we've won and the recognition we've received over the years attest to the quality of our services as well as the quality of our service. Awards such as the Angie's List Super Service Award and the BBB Torch Award for Business Ethics speak to the values that underline our company. We are proud of these awards, but we're even more proud of the long-term relationships we've built with our customers. If you're looking for a Lubbock area HVAC contractor that truly cares about your comfort, call Sinclair Heating, Cooling, Plumbing, Inc
Commercial Certifications
Factory Design Certified
Carrier/Bryant – VRF
Toshiba Carrier – VRF
Mitsubishi – VRF
Factory Installation Certified
Carrier/Bryant – VRF
Toshiba Carrier – VRF
Mitsubishi – VRF
Sanyo
Factory Service Certified
Carrier/Bryant – VRF
Toshiba Carrier – VRF
Mitsubishi – VRF
Daikin – VRV
Sanyo
Residential Certifications
Factory Certified Design, Installation, Service
Carrier/Bryant
Toshiba Carrier
Mitsubishi
We service all makes and models including Daikin, LG and Friedrich.
To speak to one of our NATE-certified Lubbock HVAC technicians or plumbers, call (806) 454-9332 today!