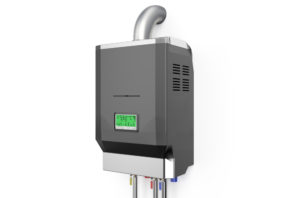 Let's talk water heaters. Conventional tank storage water heaters have long been the norm for Wolfforth, Texas, homeowners, but tankless systems are quickly gaining ground thanks to the many perks they offer. So, which type of water heater is best for your home? Take a closer look at the features and benefits of storage tank water heaters and tankless systems, and learn which type of water heater is most efficient.
Conventional Tank Storage Water Heaters
Conventional tank storage water heaters do just what their name says: They store hot water in a large tank so you can shower, wash dishes, or clean clothes any time. Since they keep the water warm and ready for use around the clock, they aren't always as energy-efficient as they could be. However, by following some helpful water heater tips and insulating the tank, you can keep energy consumption low.
Make sure you choose the right size water heater for your family too. A two-person household can typically get by with a water heater with a capacity of 55 gallons or less, while a larger household will generally need a water heater with a bigger tank, which could increase your energy consumption.
Tankless Water Heaters
Since they operate without tanks, tankless water heaters warm up your water on an as-needed basis. They're up to 34 percent more energy efficient than conventional storage tank water heaters since tankless models don't use energy to keep water hot throughout the day. Because their flow is more limited, however, tankless water heaters may provide insufficient hot water for simultaneous showers, loads of laundry, and dishwashing sessions. Some homeowners opt to install two tankless water heaters to accommodate hot water demand while saving energy.
These water heaters tend to cost more than conventional storage tank water heaters, but tankless systems can last up to twice as long. This may balance out the cost.
Ready to invest in an energy-efficient water heater? Call the Sinclair Heating, Cooling, Plumbing, Inc. team for all your plumbing needs: 844-749-2665.