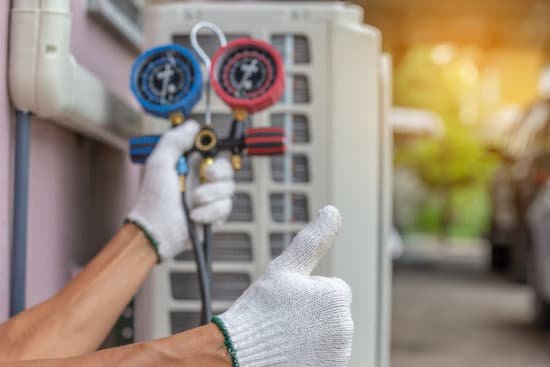 We here at Sinclair Heating, Cooling, Plumbing, Inc. want to answer all of your air conditioning questions. That's why, today, we are diving into everything you need to know—from your cooling system options to the signs your unit needs repairs or replacements—so you don't encounter a surprise breakdown this summer.
Here's your comprehensive guide to residential air conditioning:
Your Air Conditioning Options
Central Air Conditioning
If you have pre-existing ductwork in your home, you are constructing a new home, or you are completely redoing your current space, central air conditioning is a great option for you. If you don't fall under any of the above categories, installing a central air conditioning system would require demolition and re-building, making this cooling addition less cost-effective.
Central systems are ideal for uniformed cooling throughout your entire space and are aesthetically pleasing, as all air vents lay flushed with your flooring or walls. Additionally, a smart thermostat can be connected to this system, optimizing energy efficiency, and decreasing your cooling costs. This technology can be pre-programmed to match your specific family schedule and will send you notifications when your system is in need of repairs, maintenance, and replacement.
Ductless Mini-Split System
Ductless cooling systems do not require any construction, ductwork, or pre-existing HVAC technology—installation is minimally invasive. For those living in historic properties or antique buildings, this cooling network will not compromise the integrity of your property charm or design.
Ductless mini-splits can be installed for point-of-use operation or as a whole-home system. A ductless cooling network consists of indoor delivery units, which are usually wall-hung, and outdoor compressor units, which are connected by a small pipe that runs through an exterior wall. Whether you want to control all of the indoor delivery units independently, or you prefer uniform climate control, ductless cooling can do it all.
Signs Your Air Conditioner Needs Repairs
If you notice any of the following signs, contact your local HVAC technician for repairs:
Thermostat malfunctions.

Uneven cooling throughout your home.

Unusual and loud banging and clanking coming from your air conditioning system.

Cool air emanating from the top of your outdoor compressor unit during your cooling cycle.

Weak airflow from your indoor ventilation network.

Leaking refrigerant.

Foul smells coming from your ventilation system.
Signs Your Air Conditioner Needs Replacement
When is it time for an entirely new air conditioning system? If you experience any of the following symptoms, it's time for AC replacement:
Your air conditioner was installed over fifteen years ago.

Your cooling system is short cycling.

Your utility bill is unexplainably high.

You are experiencing repetitive and frequent breakdowns.

Your repairs are costing you more than a new unit would be to purchase.
Why Air Conditioning Maintenance Is Important
You want your air conditioning system to run in an energy-efficient manner. This will not only provide successful cooling, but it will decrease your cost for operation. That's why professional maintenance is imperative. There are a ton of moving parts within your cooling network, and having a trained technician perform a check-up twice a year will make sure that any small malfunctions are caught and repaired before they cause unnecessary wear and tear on your system.
Air conditioning provides more than comfort, it keeps your home from becoming too humid and moist, preventing structural warping and buckling. If you can't remember the last time you had air conditioning maintenance, it's time to schedule your appointment!
For your air conditioning installations, repairs, and maintenance, contact Sinclair Heating, Cooling, Plumbing, Inc at (806) 454-9332. We are here to help keep both you and your property cool for the summer.