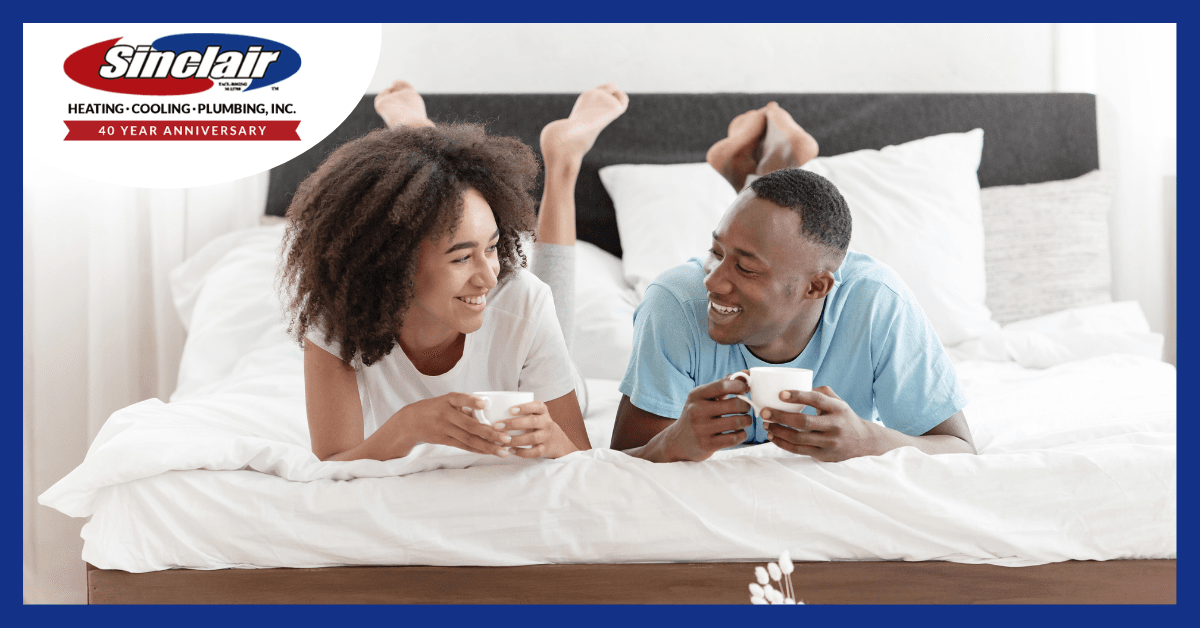 A Plan For Everyone
Keeping your home running smoothly is more than packing school lunches and making it to work on time. There are dozens of appliances, electronics, and systems throughout the home that make day to day life easier, keep your home comfortable, and help with chores.
With all these gadgets to keep track of, along with your family's busy schedules, let's admit it: you could do with a little help.
Sinclair Heating, Cooling, Plumbing, Inc is proud to offer a solution to your HVAC and plumbing upkeep needs in the form of a Maintenance Plan perfectly suited to your home. Read on to learn more about our plans and the importance of the regular maintenance we can provide for you.
Why Is Regular Maintenance Important?
Just like your car needs an oil change every few months, or a fill up on wiper fluid, your HVAC and plumbing systems have regular maintenance they need done in order to continue doing their job well.
Neglecting plumbing maintenance and inspections could lead to undiscovered leaks, burst pipes, and clogs that simply continue to get worse with every flush. If your HVAC goes without seasonal tune-ups, many small problems will go undetected and can eventually turn into larger, more expensive problems down the road.
Ultimately, regular maintenance is a way to help you avoid large breakdowns that will cost you a pretty penny. They also ensure that your systems are working as efficiently as possible, therefore saving you money on energy and water bills.
Basic Comfort Plan
Our baseline plan is perfect for those who just need a bit of extra help throughout the year. This plan offers you a 3% discount on all repairs, annual plumbing inspections to spot those problem areas, and priority service on any service calls.
This makes you a priority client and helps you save should you have any repairs needed.
Comfort Plus Plan
One tier up from the Basic is our Comfort Plus Plan. This plan offers you a 7% discount on repairs, an annual plumbing inspection, and priority service on any service calls. It also includes semi-annual filter replacements so you won't have to worry about remembering to make the switch for the benefit of your indoor air quality.
Finally, this plan includes a semi-annual service and check appointment. This is where your technician will be able to check up on your systems and point out any potential problem areas that require some attention.
Comfort Premium Plan
Finally, our top tier plan is the Comfort Premium Plan. This plan bumps your repair discount up to 10% and adds on a 3% discount on equipment. You'll also receive quarterly filter replacements, an annual plumbing and complete home sewer line camera inspection to have complete peace of mind when it comes to your plumbing.
When you give us a call for service, we guarantee we will be there within 36 hours of the call, truly making you a top priority client. Finally, you'll also receive our semi-annual service and check appointments.
Add Ons
As if all these services weren't enough, we've made it possible for you to completely customize your plan with add on services. These add ons include:
Tankless water heater flush
Tanked water heater flush
R.O filtration replacement
Outdoor sillcock winterization
Commode pull and reset
Drain line cleaning
Minor toilet tank rebuild kit
Complete home sewer line camera inspection
With all these add ons, your home is surely set up for complete comfort.
Get Your Plan Today!
Your HVAC and plumbing systems are essential components of the home that you cannot live without. Allow us to lighten the load of maintenance just a bit by signing up for our maintenance plans. Give Sinclair Heating, Cooling, Plumbing, Inc a call today at (806) 454-9332 to get started!