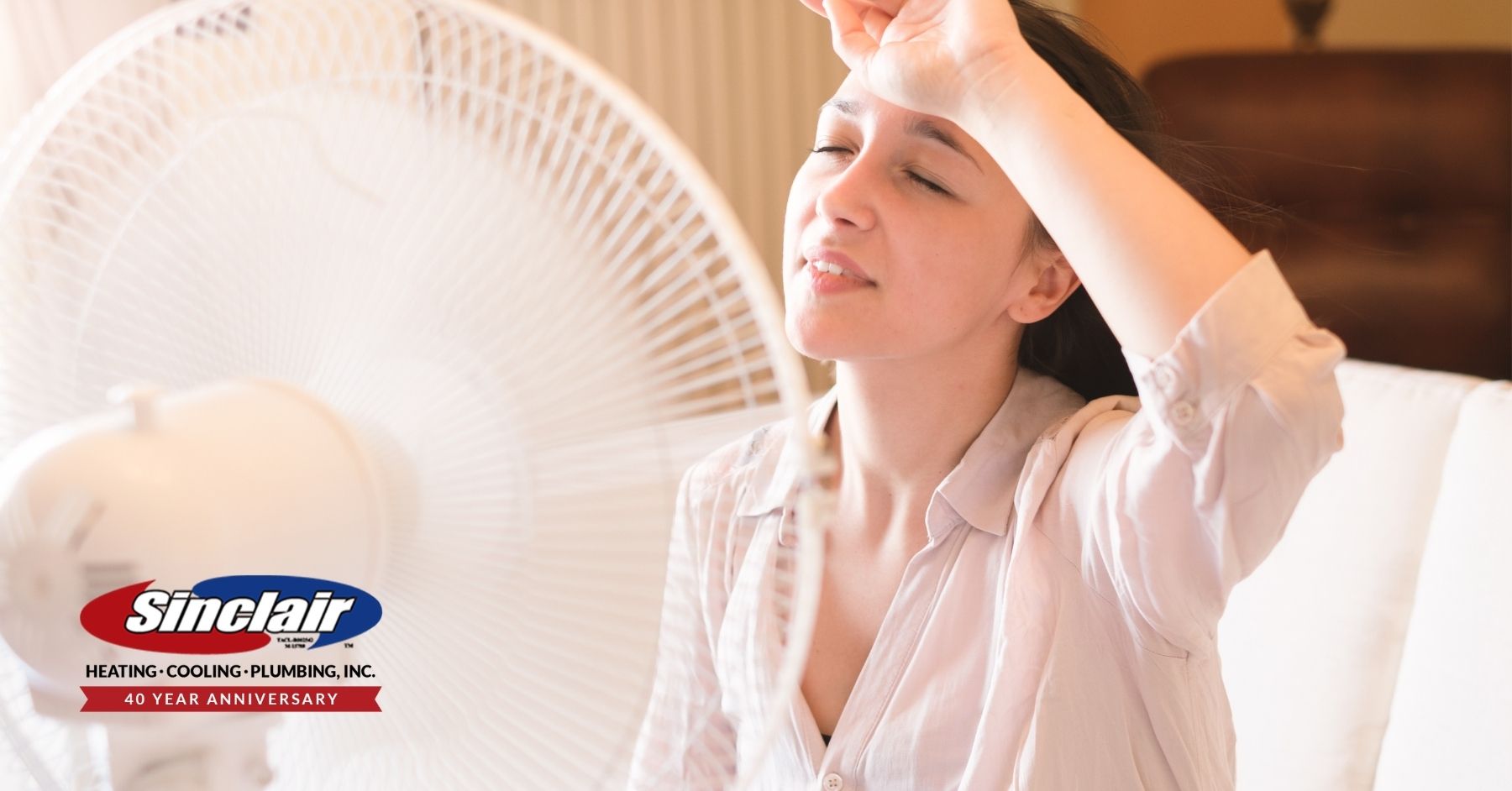 The summer heat in Lubbock can be brutal, and air conditioning is a must. But there are other ways to keep your home cool and comfortable during the hot summer months, without constantly blasting the AC. Here are some tips:
Window Seal and Treatments
To keep cool air in and hot air out, make sure your windows are properly sealed. You can also use window treatments to help regulate temperature. Heavy curtains or blinds will block out sunlight and help keep your home cooler.
Insulation
Proper insulation is key to keeping your home cool in the summer. If your home is not properly insulated, cooled air will escape, and warm air will seep in. This can make your AC work overtime, driving up energy costs. Our professionals at Sinclair Heating, Cooling, Plumbing, Inc can help you determine the efficiency of your insulation.
Fans and Portable Air Conditioners
Ceiling fans and portable fans can help circulate cool air and make your home more comfortable. Portable air conditioners can also be a great option for cooling specific rooms or areas. If most of your day is spent in your home office, try a remote air conditioner or high power fan to give you extra cool temps without having to cool the entire home.
Cooling Your Home Naturally
There are a number of ways to cool your home without using AC. Place a bowl of ice water in front of a fan to create a DIY air conditioner. You can also try hanging damp sheets in front of an open window or door. The evaporating water will help cool the air.
Landscaping
Plant trees or shrubs around your home to provide shade and block the sun. Large trees are a wonderful way to create natural shade around your home.
Appliances
Use appliances sparingly, as they generate heat. Wait until the cool of the evening to run the dishwasher, dryer, or oven. Try out an air fryer or toaster oven to get similar cooking effects without the heat of the oven.
Pool
Give your home's cooling system a break and cool off in a different way. Lubbock has several public pools so that you can stay cool and have fun! Check out this list of places to splash around this summer.
AC Maintenance
Last but not least, make sure your AC unit is properly maintained. Malfunctioning AC's may not be cooling your home efficiently and may result in warmer house temps and higher bills. Have our team at Sinclair Heating, Cooling, Plumbing, Inc come out to perform bi-annual inspections to ensure your home is heating and cooling at its best.
What to Expect
If you are uneasy about having routine HVAC maintenance, let us ease your mind. During our visits we will:
Test your air conditioner's parts

Inspect your evaporator and coils

Examine Freon levels and for leaks

Lubricate all moving parts

Make sure the AC unit has the proper amperage

Tighten all electrical connections

Verify that your thermostat is calibrated correctly
Once we are finished, we will speak to you about what we found and give you information regarding what may or may not need work. We can provide you with free estimates of any necessary services along with payment options. However, we understand HVAC maintenance can be costly and unanticipated, so our team members will not push services on you.
We Can Help
Whether you need routine maintenance or are experiencing a malfunctioning HVAC our team is available to help. Schedule an appointment with our team today.