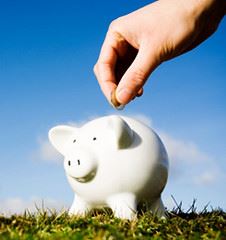 Every season I like to tell homeowners how they can save money on their energy bill for the winter or summer. This winter I have several ideas that can help put more money back in your pocket.
1. Lower the Temperature on Your Water Heater
Heating the water in your home can take up to 25 percent of the average energy bill. If you lower the thermostat on your water heater to 120 to 130 degrees you can save a lot of money this winter when heating your water!
2.Turn the Thermostat Down but Not Too Much
You can save up to 4 percent on heating costs for every degree you lower your thermostat, according to the EPA. But the easiest way to save money with your thermostat is to buy a programmable thermostat. Set it and forget it!
3. Turn ON the Ceiling Fan
Reverse the direction of your ceiling fans so they are turning clockwise in order to pull cool air up and push warm air down. Believe me, this works!
4. Get out the Caulk Gun
On average windows account for 20 percent of heat loss and gaps around wall outlets can allow heated air to leak outside of the home. Seal up cracks around your windows and wall outlets to help prevent hot air from leaving your home.
5. Have Your HVAC System Checked
One of the Get a free coupon for a winter check-up.
I hope that these 5 steps can help you save money this winter on your energy bills. What do you do to save money on your energy bills?