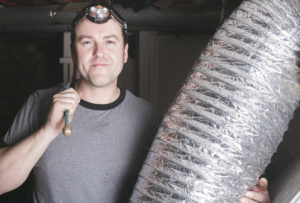 Working with an HVAC contractor in your Wolfforth, Texas, home shouldn't cause stress or frustration. A professional technician will answer all of your questions, clearly explain your options, and help you understand every step of the process. If you need a new HVAC unit or if your current system needs repair, follow these tips for choosing and working with an HVAC contractor.
Ask for References
Reputable HVAC contractors will give you references so you can learn about prior customers' experiences. When you call a reference, keep your questions brief. Ask whether they'd recommend the contractor and if the project went as planned. This can provide peace of mind and allow you to move forward without trepidation.
If you don't want to call references, turn to the internet. Search for the company name to find out what others have written. Pay careful attention to detailed, balanced reviews that neither slam the contractor nor praise him or her without reservation. Objective reviews prove far more valuable.
Interview the Contractor
A good contractor will want to visit your home to evaluate the circumstances and issue a custom quote. If the contractor wants to give you a generic figure over the phone, steer clear. Any HVAC project, from installation to repair, involves too many variables for an over-the-phone quote.
When you first meet with the contractor, ask specific questions about your unit. For instance, if you're having trouble with your air conditioner, explain the symptoms you've noticed and ask the contractor about his or her experience with your particular unit. You can also ask about the contractor's prior experience in the HVAC industry and about any credentials, such as professional organization memberships.
Ask for Advice
Your HVAC contractor is there to help you get the best performance out of your system. If you have questions based on conditions in your home or expectations about the future, don't hesitate to ask. For instance, maybe you want to know whether your thermostat needs upgrading or your temperature settings are appropriate for ideal energy consumption.
Mention any red flags or issues you've noticed, such as strange sounds coming from your air conditioner or an odd smell associated with your furnace. You might also let the contractor know how long you've had your existing appliances so he or she can recommend an appropriate time to replace them.
Review the Estimate
Getting multiple bids for the project can help you make an informed decision. However, while it's prudent to choose an affordable contractor, we caution you to avoid taking extremely low bids, especially if the contractor can't provide the proper credentials (such as NATE certification). A cheap contractor often lacks the skills and experience necessary to provide high-value work, and you might end up spending much more to correct his or her mistakes.
Create a Safe Work Environment
We'll handle most aspects of preparing your home for HVAC service when we arrive. However, it's important to remove any safety threats that we don't have control over. For instance, if you have furniture that blocks an area to which we need access, it helps to move it out of the way. Similarly, make sure all pets are safely barricaded out of the work area and that small children remain supervised at all times.
Regardless of your HVAC needs, we provide skilled and friendly contractors who care about our customers. To schedule an HVAC service appointment, call Sinclair Heating, Cooling, Plumbing Inc., at 806-749-2665.