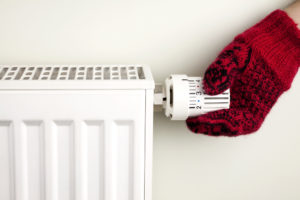 Chilly winter temperatures are just around the bend in the Wolfforth, Texas, area. And right on the heels of frosty weather come high heating bills. Fortunately, there are several easy ways to reduce home heating costs this year.
Dress Yourself and Your Home Warmly
Embrace the idea of wearing socks and slippers around the house. When your feet are cold, you'll feel cold. Wear layers in the winter to keep you warmer. If you find that you're getting hot during activities like cleaning, just slip a layer off.
Keep throw blankets in the living room for when you're relaxing instead of bumping the heater up. Dress your beds with flannel sheets and thicker comforters for warmer sleeping conditions. Add rugs to bare floors and insulated curtains to your windows.
Use Free Heat Sources
Take advantage of the sun's natural, solar heat by opening your drapes in the daylight. Close drapes at night to keep warmth inside. Limit using exhaust fans since they suck warm air out of the kitchen and bath. Open the door when showering to allow the warm, moist air to circulate in the house.
Keep Warmth Indoors
Make sure all windows and doors are locked with adequate weatherstripping. Check for light under and around doors, and insulate if you need to. Inspect the outside of your home for openings without foam or caulking, and fill as needed.
Get with a contractor to inspect your insulation and improve it if it's inadequate. Have your ducts sealed and wrapped for extra savings.
Get Your Furnace Tuned Up
Have a furnace tuneup done. Preventative maintenance reduces the risk of breakdowns and failure. It also helps your heating unit run more efficiently.
Change all filters at least once a month. Clean filters help keep heating costs lower throughout the season.
The technicians at Sinclair Heating, Cooling, and Plumbing, are the area's experts for heater maintenance or repair. Call 844-749-COOL today.