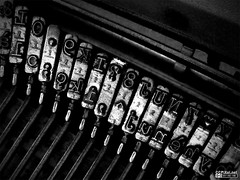 This is the time of year for giving so I wanted to give you links to HVAC and Plumbing blogs that I think are worth reading in 2012. I feel that these blogs are similar to mine but offer different tips and information that you might find useful for saving money in 2012.
1. T.F.O. Brien
This HVAC company out of Long Island, NY has been writing some great blog articles this past year. Kerry really focuses on how to save consumers money with HVAC products, attic insulation, or sealing up your home.
2. Conditioned Air
This HVAC company is out of Florida and has more of the technical side of the air conditioning world. Even though Theo is technical in some of his blogs, it is easy to understand and not "over your head." He also has some great money saving aritcles as well.
This company is out of Rochester, NY and focuses mainly on plumbing in their blogs. Andy writes about the repair side of plumbing and how to spot plumbing issues in your home. I find these articles very helpful for those that may have plumbing issues in their home.
This particular blog appeals to me because I have bad allergies and I have been diagnosed with asthma. The blogs main focus is on air filters for your HVAC system and how to reduce allergens and odors (that may cause you to have allergic reactions) in your home. Very informative blog so check it out.
Utility companies will continue to raise rates and these blogs are some that I would recommend reading in 2012. They will help educate you and maybe help save you money on your monthly bills.