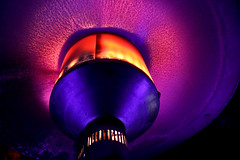 During the fall and winter months you use your furnace to heat your home. If your heating system is not working properly than this can become a serious problem. It is important to have home furnace repairs done annually to help prevent failures from happening. I wanted to go over some of the most common repairs that our technicians run into and why they are important to have done.
1. Dirty flame sensors
With older systems this is a very common repair but necessary as well. This sensor sits in front of one of the flames that is blowing into your heat exchanger. This sensor eventually will have carbon build-up on it but it can also have too much dirt on it as well. When this happens your pilot will not stay lit on your furnace, so it is important to have this sensor checked every year to make sure it is working properly.
2. Broken Hot Surface Igniter
With newer systems these have replaced the old pilots so you do not have to physically light a pilot any more. When your thermostat tells the system to turn the heat on, the hot surface igniter starts to heat up and eventually gets so hot that it ignites the gas. Hot surface igniters have been a great addition to the newer systems but when they break you are left with no heat.
3. Cracked Heat Exchangers
This is one of the most important issues that we look for during our pre-season checks. A cracked heat exchanger means that carbon monoxide is leaking into your duct system, when it should be blown into the atmosphere! You can choose to have this repaired but this usually cost more than just replacing the faulty furnace.
These three home furnace repairs are why it is so important to have annual heating checks and repairs done. Schedule your home furnace check-up today so you can be ready when the cold weather hits.