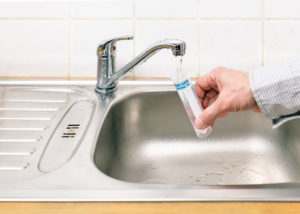 Whether you're starting a bathroom remodel or are just replacing an old or out-of-style faucet, we've got some tips on how to choose the best faucets for your needs. Though most faucets are easy to install, if you have any trouble, our trained technicians can help install the faucet in your Lubbock, Texas home.
Plan Ahead
Before you start your faucet shopping adventure, be sure to come prepared with needed information. If you're just replacing the faucet and not the entire sink, take pictures of your existing sink so you can compare your new faucet to make sure it matches well. Take measurements of the sink dimensions and the hole configurations to make sure your faucet choice will fit properly.
Know the Details
It helps with decision-making to walk into the showroom with a budget, finish, and function in mind. Faucets have become surprisingly advanced with hands-free technology, water conservation, aeration, and sanitizing faucets. Come prepared with a prioritized list of desires before you find yourself tempted to buy an expensive faucet. Another important factor to consider when buying a bathroom faucet is who will most likely use that bathroom. When considering finishes, know that brushed finishes are less likely to show water spots and fingerprints than polished finishes.
Choose Your Faucet Style
Why wait to get in the store to choose your style? This will be the fun part of your research, so look through catalogs, pictures, or Pinterest to find ideas of the type of style, finish, and form you want for your faucet. Once in the store, be sure the faucets you've chosen will match the rest of your fixtures or that you can buy matching tub, shower, light, and towel fixtures to match.
No matter what style of faucet you choose, know that Sinclair Heating, Cooling, Plumbing, Inc., is here to help you with any plumbing problems you might face. Just give us a call at 844-749-2665 to make an appointment.