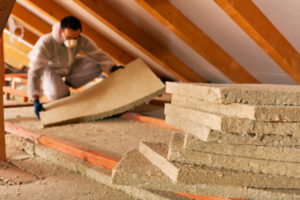 Home renovation can be a big, pricey decision for homeowners and can be a huge headache for living among the torn-up rooms once you've started. If you're thinking of selling or modernizing, we've got some straightforward tips for renovating your Lubbock, Texas, home that will add value and pizzazz.
Minor Kitchen Remodel
A moderate task to take on that will completely change the look of your kitchen is repainting or restaining your cabinets. Consider going for all white or a darker tone of wood stain than you currently have.
Minor Bathroom Remodel
For a minor bathroom remodel, choose one or two tasks to tackle at a time. Think about new tiles, trading in your shower curtain for glass doors, replacing your old tub, or getting a new sink and fixture. If your bathroom, or elsewhere in your home, has carpet, consider peeking underneath to see if the original wood floors are intact. Wood floors can be restained and refinished to look new and fit your taste.
Add Insulation to Your Attic
Adding insulation to your attic can save you money on your energy bills. You might even remodel an attic space into living space. Make sure the extra living space won't tax your HVAC unit too much. This is also a good time to check your HVAC unit. If it's over 10 years old, it may be time to update.
Add a Dash of Color
Your home will feel bright and fresh with a splash of new paint. If you're planning to sell, pick a neutral color that will appeal to anyone who buys the home. If you're just freshening up, go for something bold on an accent wall or choose brightly colored, funky drawer pulls and handles for your kitchen cabinets.
If you're adding rooms onto your house, renovating an attic space into a living space, or just need to be able to keep your home cool in the Texas summer, give Sinclair, Heating, Cooling, Plumbing, Inc. a call at 844-749-2665 to make an appointment with one of our HVAC specialists.