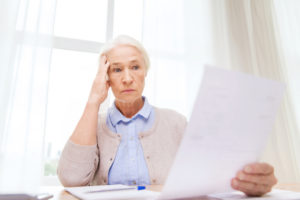 Whether you have a new HVAC system or a long-lasting unit that's served your Wolfforth, Texas, home well for years, it needs preventive maintenance at least once a year. Look for these three signs that you need HVAC maintenance.
Poor Airflow
When the chilly fall air arrives in Wolfforth, you want to feel confident that your heating system can keep your family cozy and warm. If your heat pump or furnace can't keep up with your heating demands or creates insufficient airflow, this is a sign that your system needs maintenance right away.
Your heating system might need a minor adjustment or your ductwork might need attention. Whatever the problem may be, our knowledgeable team can get to the bottom of the issue quickly.
High Utility Bills
When it comes to utility bills, summer tends to be the most expensive time of year for Wolfforth homeowners. If you notice unusually high or rapidly increasing utility bills in the fall or winter, call our team right away.
High electric or gas bills often signal that your HVAC system isn't operating efficiently. A quick thermostat adjustment might solve the problem, or our technicians might need to check your heating system's fan to improve efficiency.
Unpleasant Odors
You're likely to spend more time indoors during the fall and winter, so you want your indoor air quality to be at its best during this cozy season. Musty or stale odors make your home a less pleasant place and signal the need for HVAC maintenance.
In many cases, our team can resolve unpleasant odors with a simple air filter change. Other times, however, we may recommend investing in an air purifier or other indoor air quality solutions.
If you can't remember the last time you scheduled preventive HVAC maintenance, call Sinclair Heating, Cooling, Plumbing, Inc. at 844-749-2665. We'll make an appointment that fits your busy schedule and ensure that your HVAC system runs smoothly all season long.