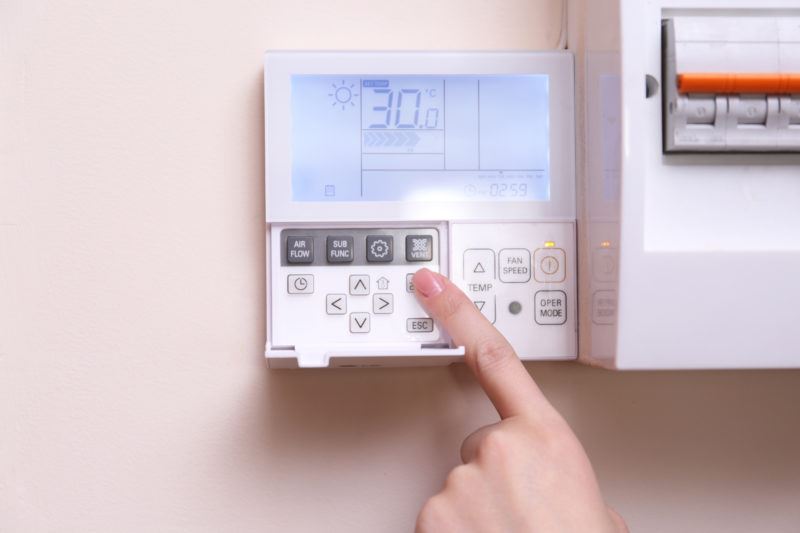 Maintaining an Abernathy, TX, home is an ongoing expense in even the most modern dwellings. However, there are several smart upgrades that help your energy efficiency and reap steep savings. These improvements offset much of their initial cost in prompt energy savings, and continue to pay you back over the course of their lifetime. If you want to invest in an upgrade that will work hard to pay for itself, consider some of these energy efficient options.
A Programmable Thermostat
Modern thermostats have come a long way, offering a full suite of smart options for energy management. The Bryant Wi-Fi thermostat produces energy use reports that will help you tailor your habits to save more money. The Evolution Connex Control manages not only your home temperature, but your humidity levels and ventilation as well. Wi-Fi enabled thermostats allow you to monitor your home's energy use and make adjustments remotely, so you can turn back the thermostat if you find out you're staying at work late or errands are running long.
Even the simplest of today's programmable thermostats let you pre-program different settings for daytime and nighttime hours, as well as the days and times when you're home versus at work. These thermostats will help you minimize energy use while maximizing comfort, so you're reaping smart savings every day.
Windows to Increase Energy Efficiency
Poorly maintained windows allow a constant leak of air that will cause your heating and cooling expenses to skyrocket. Caulking and weatherstripping windows are quick DIY fixes, but you'll yield bigger savings with a complete upgrade.
Install windows with a low-e coating to reflect heat so it stays where you want it. In the sweltering Texas summers, these windows reflect outdoor heat, keeping it away from your home. In winter, they reflect interior heat that's trying to escape, forcing it to stay inside where you want it. Argon-gas windows are another energy-efficient option. These windows feature two panes with a pocket of argon gas stored in the middle. This gas minimizes heat transfer and enhances soundproofing.
Sealed Ductwork
Leaky ducts let a significant portion of your air seep out before it has a chance to heat or cool your home. Having your ductwork properly sealed will stop this near-constant drain. Slash your utility bill and cut back on your heating and cooling needs with this one quick job. Addressing leaky ducts and faulty connections in your ducts will dramatically improve your energy efficiency.
New HVAC Equipment
Installing a new heating or cooling system is a major investment, which is why many homeowners shy away from the task until their current installation fails completely. If you've noticed your energy bills gradually increasing and your current system is at least 10 years old, it's time to start thinking about an upgrade, even if your furnace and air conditioner are still functioning.
Upgrading to an Energy Star certified product will help you dramatically cut back on your energy expenses. These energy efficient systems produce the same levels of comfort while using far less energy. Many modern systems are also more responsive to programmable thermostats, creating the perfect pairing.
Address Your Water Heater
Though you probably enjoy the impact of your water heater every day when you hop into the shower, you may not give this installation another thought. There are several ways you can increase the efficiency of your water heater. Installing a new, Energy Star-rated model will yield the most dramatic results. However, you can also boost efficiency with simple maintenance tasks. Drain the tank annually to remove sediment that naturally builds up at the bottom, hampering efficiency. Check the tank to make sure it's properly insulated. Insulate both the tank and hot water pipes for additional savings.
Are you ready to make some smart energy-efficient upgrades to your home? Contact Sinclair Heating, Cooling, Plumbing, Inc. for assistance choosing the right products for your home. We'll help you analyze your needs and pick the heating and cooling system for your home. Whether you're looking for a brand-new installation, or simply want to schedule a tune-up, we can help. Give us a call at 844-749-2665.