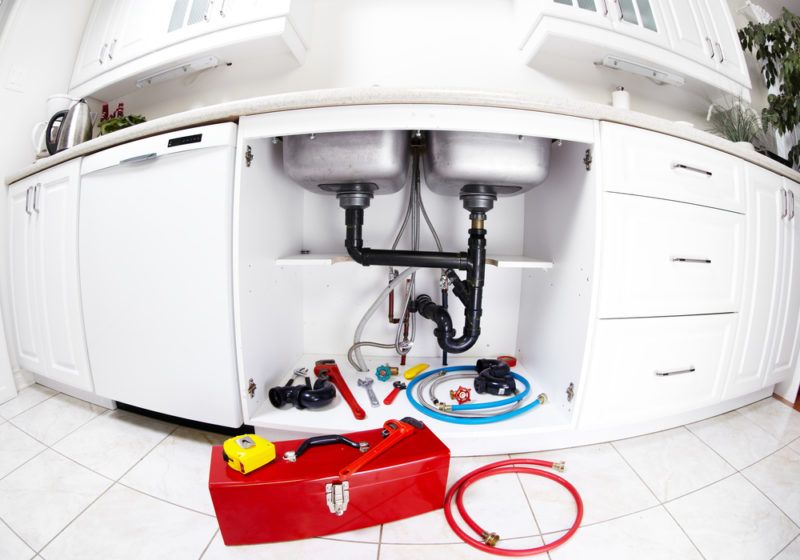 There are a number of plumbing issues homeowners in Lubbock, Texas, face when winter hits. From frozen pipes to water heater failures, these problems often crop up unexpectedly, leaving your family struggling to get by without heat or hot water. As you take stock of your home ahead of the next storm, brush up on these common plumbing issues so you can stay on top of any emergency situations.
Frozen Pipes
When the temperature drops low enough to affect your pipes, it can lead to breakages in the pipes themselves, resulting in leaks and service calls. Unfortunately, a frozen pipe can go undetected until it reaches its breaking point, so you will need to look for signs indicating a problem.
When your pipes freeze, you may notice a lighter water flow coming from your sinks or shower. If you're worried about your pipes freezing on a particularly cold night, leave the sink running at a very low flow so the water is barely dripping out. Doing so will help reduce the water pressure and help avoid freezing.
You may also choose to insulate your pipes. Simply wrap your pipes with insulation and keep an eye on the water flow whenever you shower or turn on the sink. The insulation should prevent freezing so long as you wrapped the pipes correctly.
Clogged Drains
You may be surprised to learn that clogged drains are a common plumbing problem in the winter. During the colder months, people tend to cook more food, requiring their kitchens to work overtime. From Thanksgiving to Super Bowl Sunday, there's a lot of grease and food particles working their way down the drain, which can slowly build up over time.
Clogged drains can go undetected for quite some time, so even if you've never experienced a clog from pouring grease down the drain, it doesn't mean the grease isn't lining the pipes and solidifying. To avoid dealing with clogs, avoid throwing any food particles in the sink, especially fibrous foods. You should also dispose of grease using another method. For instance, you can allow the grease to cool and pour it into an old can or food container before tossing it in the trash.
Septic Tank Bursts
One of the worst things you can ever deal with as a homeowner is a burst septic tank. During the winter, the ground hardens due to the colder temperatures, making it more difficult to dig up and repair a tank. The good news is that snow can insulate the septic tank, but since Texas rarely sees any white stuff, the ground is more likely to get covered with a frost layer.
To avoid dealing with a burst septic tank, have it cleaned at least once every three years or so depending on the size of your household. The more people you have living at home, the more often you should schedule a cleaning. When problems do occur, contact a licensed septic tank specialist right away.
Water Heater Failure
One of the most common plumbing issues during the winter is water heater failure. The water running into the heater is much colder this time of year, which drops the overall water temperature. This temperature drop makes the water more difficult to heat, so the water heater must work harder to keep up with demand.
People also tend to use more hot water when it's cold outside, which also puts a strain on the water heater. As soon as you notice an issue with your water temperature, contact a plumber to address the issue. You can also help reduce the chances of failure by setter the water heater temperature to 120 degrees.
At the first sign of plumbing issues, contact the professionals at Sinclair by calling 844-749-COOL (2665). We'll have your plumbing back up and running in no time.