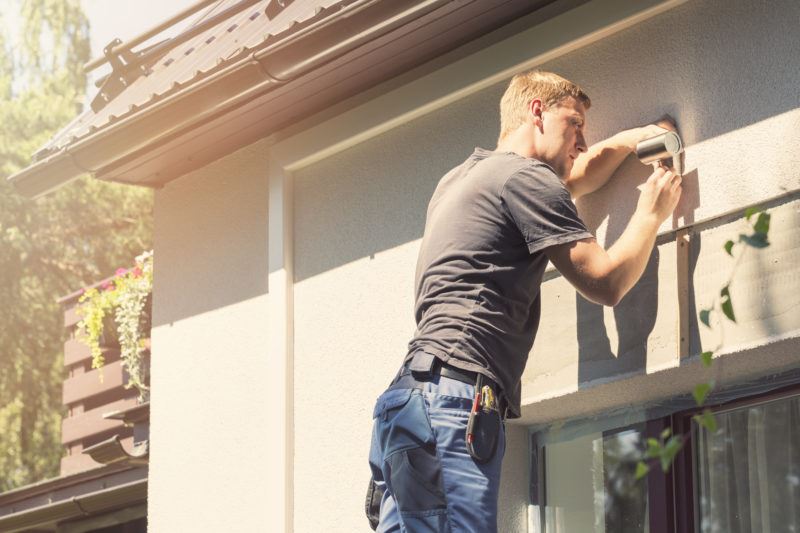 Homeowners in Lubbock, Texas, and surrounding cities are committed to keeping their families and property safe and secure. A wireless security system helps protect your loved ones, your belongings, and provides home automation features that simplify your life. 
Flexible Surveillance Solutions 
Using modern surveillance cameras, you can place a watchful eye anywhere you need it. The lightweight units are easy to mount without damaging walls or woodwork. Long-range wireless receivers make it possible to monitor your entire property, inside and out.
Peace of Mind
Wireless security cameras look after your possessions, but they also help you keep tabs on children, caregivers, and guests. Whether you need to monitor a sick child while you're at work, or watch contractors and caregivers on the job, wireless security solutions keep you at ease.
Instant Information You Can Trust
Wireless security systems enable you to monitor your home in real time. Feeds from cameras provide instant access, warning you of problems at home. Not only do these surveillance systems furnish a line of defense against intruders, but wireless cameras can also be monitored remotely, alerting you to burst pipes, electrical outages, and other common household issues.
Insurance Discounts
Insurance companies frequently reward customers for taking steps to secure their homes. Installing a wireless security system may make you eligible for premium discounts.
Home Automation 
Wireless security is the cornerstone of home automation. Modern systems can be tailored to your needs, incorporating features such as smart locks and remote controls. Operated from within your home or from distant locations, your smartphone becomes a convenient control for your thermostat, interior and exterior lighting, garage door opener, and other integrated systems. 
Adaptable and Affordable 
Our affordable security systems grow with you, as your needs evolve. Choose either a basic system, adding custom features as needed, or cover all the bases with a comprehensive wireless security suite.
You can't put a price on your family's well-being. Call Sinclair Heating, Cooling, and Plumbing, Inc. at (844) 749-2665 to explore remote access systems for enhanced home security.