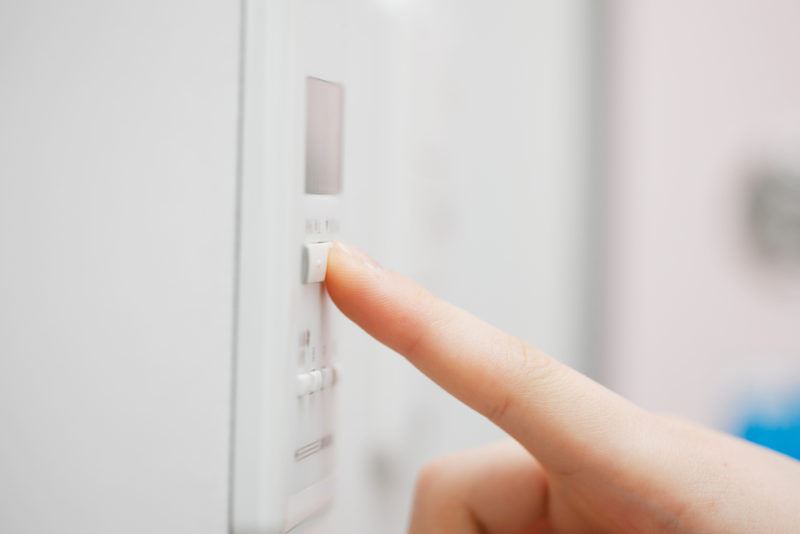 Controlling the energy use in your Lubbock, Texas, home is not only vital to reducing your carbon footprint but also to keep your energy bills down. One way to help reduce your utility bills and take control of your energy use is to invest in a voice-controlled Wi-Fi thermostat.
What Types of Voice-Controlled Thermostats Are Available?
Three primary types of thermostat technology may be used to operate a voice-controlled thermostat: algorithms, geofencing, and motion sensors.
Algorithm-Based
Some voice-controlled smart thermostats use an algorithm so they can learn the settings you prefer for your home. You'll start by programming your thermostat to the temperature you want at certain times of the day, and over time the thermostat will learn your patterns and adjust itself to your schedule.
Geofencing
Other smart models will rely on your phone's geofencing features that let your thermostat know when you're home and when you're away. You can set the range that triggers geofencing, and when your phone passes that range, your thermostat will automatically go into away mode, changing the temperature and reducing energy use.
Motion Sensor
Smart thermostats that use motion or proximity sensors that can detect when you are near. When the thermostat detects the presence of people, it will automatically kick on to bring the area to the appropriate temperature. The thermostat can also sense when you have been away for a time, enabling it to go into energy-saving mode.
How Can a Voice-Controlled Smart Thermostat Save Energy?
Due to a voice-controlled smart thermostat's ability to recognize your presence and learn over time from your voice commands, it can save energy in a number of ways. It can:
Learn your routine and adjust to the most energy-efficient settings.
Respond to voice commands so you can adjust the temperature of your home quickly and easily as your current heating and cooling needs change.
Provide you with energy reports so you can see your energy use.
If you'd like to find out more about how a smart thermostat can help you save energy, or you'd like to determine which model would work best for your home, contact us at Sinclair Heating, Cooling, Plumbing, Inc. at 844-749-2665 today.