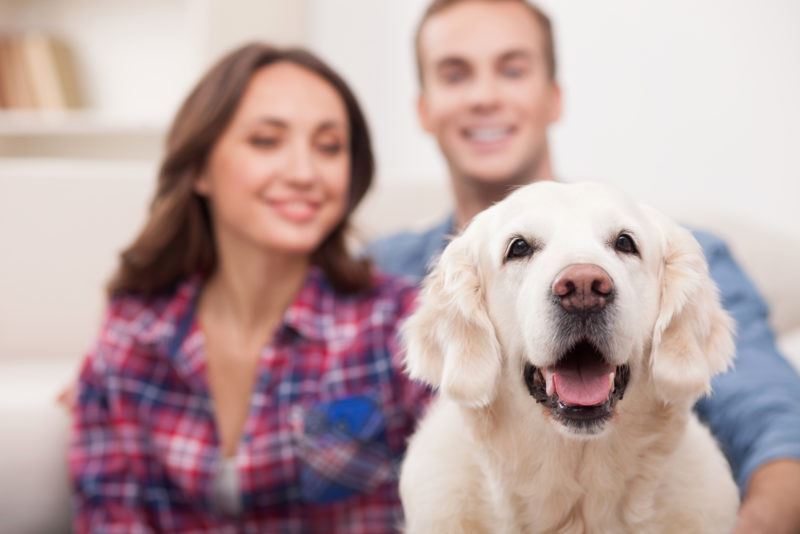 If you or one of your family members suffers from allergies, you probably already know about all of the allergens that can be found outside. But did you know that allergy triggers could lurk inside your home as well? You may think you're avoiding all of the worst allergens, even when they can be found in the spaces where you eat, sleep, and live. Learn all about the five allergens that you should beware of in your Lubbock, Texas, home, and protect your loved ones from the misery and dangers of allergies.
Your Vacuum
Yes, vacuuming regularly is important for cleaning up allergens like dust, pollen, insect remains, and pet dander. But if you're using a low-efficiency vacuum at home, it may actually be doing more to disburse tiny allergens around your house than it does to clean them up.
If anyone in your family suffers from allergies, you should be cleaning with a vacuum that has a high-efficiency particulate air (HEPA) filter, or a central vacuum. While more expensive, these types of vacuums are worth investing in, since they are able to suck up most allergy-irritating particles. You should also be vacuuming around the house regularly, especially if you have your windows open during pollen season or have pets at home.
Dust Mites
Dust mites, which are actually microscopic insects, are pretty much as gross as they sound. They are also one of the most common triggers of asthma and allergy symptoms. Dust mites do well in rooms that are above 70 degrees and 40 percent humidity, and tend to flourish in bedding and soft furnishings, although they can be found anywhere around the house.
To deal with dust mites, vacuum regularly with a vacuum with a HEPA filter. If you're the allergy sufferer, you should wear a mask while you do so, or find someone else to handle vacuuming duties. Wash linens and bedding every week in 130-degree temperature water, and pick up allergen-proof cases for box springs, mattresses, and pillows. Since stuffed toys also tend to pick up dust mites, put them in a freezer bag and place them in the freezer for between 3 and 5 hours every week to kill mites. When shopping for toys, stick with items that are easily washed or cleaned.
Pets
Many of us already know that pet dander is a major cause of allergic symptoms. But even if you're not allergic to dander, your pet could be tracking allergens into your home. Pets tend to roll around in grass and pick up pollen and other allergy triggers outdoors, then leave them inside when they sit on a sofa, bed, or even on your lap. Pet dander can circulate through your air conditioning system too. Make sure to bathe pets that go outside on a regular basis.
Additionally, house guests with their own pets at home could be bringing dander into your home via their clothes, jackets, or suitcases. When you have guests with pets over to your house, have them keep their stuff in a closed room, or ask them to leave coats and outerwear in the garage when they come inside.
Cloth
In addition to bed linens, your drapes, carpets, cloth couches, and other soft furnishings can be traps for allergy triggers like pet dander, pollen, and dust mites, leading to allergy symptoms or asthma flare-ups. Make sure to wash your bedding on a regular basis, and have other furniture, carpets, rugs, and drapes professionally cleaned too as part of your spring cleaning to remove impurities.
Cigarette Smoke
Smoke from cigarettes is a common trigger of allergies and asthma. Even after someone has finished smoking, secondhand smoke can get trapped in household items or in the air, triggering symptoms in your home. It's important for smokers to smoke outside for this reason, and to install proper ventilation in your home.
To learn more about potential allergen triggers, or see if your heating system needs improvement, contact us at Sinclair Heating, Cooling, Plumbing, Inc. Call us at 844-749-2665 or make an appointment online today.