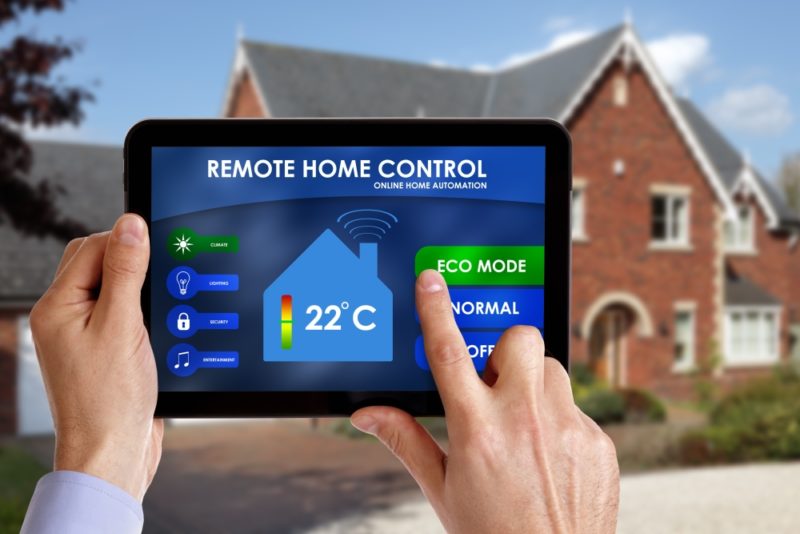 If you've ever dreamed of controlling your Lubbock, Texas, home with the touch of a button, home automation systems allow you to do just that. With home automation, you can enjoy a number of benefits that making living easier and convenient. Plus, it's not just for the tech-savvy. If you're not sure if home automation is for you, take a look at some of the spectacular benefits you'll get from installing this technology.
What Is Home Automation?
Before discussing the benefits of home automation, it's important to know what it entails. Essentially, home automation is a product which allows you to control aspects of your home. These can include security, lighting, HVAC units, appliances, windows, and doors. Several home automation systems are available for different needs and budgets, but at Sinclair, we go with Nexia Home Intelligence. This comprehensive system is one of the top-rated home automation systems, and you'll feel the difference as soon as you install it.
Improved Home Comfort
If you've ever forgotten to change the thermostat while at work or on a lengthy vacation, you're not alone. Many times, you're just too busy to think about the thermostat while you prepare for your day. Fortunately, home automation systems can include a smart thermostat, which often has Wi-Fi capabilities. By downloading an app to your phone, you can change your home's temperature with the touch of a button. In addition, smart thermostats function like programmable thermostats, but learn your temperature behaviors and adjust automatically.
With home automation, you'll never have to worry about a home that's too cold or too hot. It's always just how you like it no matter what the weather's like outside.
Save Money
Everyone loves to put extra cash in their wallet, and a home automation system will do just that. This is most noticeable on your energy bill, which can fall by as much as 10 percent just by using a programmable or smart thermostat. The best part is that you'll put some money in your pocket while exerting almost no effort at all.
Prep For the Future
Home automation systems are awesome for stepping into the 21st century, but their usefulness goes far beyond the present. Once you install a home automation system, you can link the latest updates and technological advancements to it, making it a timeless addition to your home. If you're a senior, home automation systems may also allow you to live independently for longer.
Look After the Kids
Your children are the most important thing in your life, and you always want to make sure they're safe. Home automation systems do just that when you install cameras in your home. Watch these cameras from anywhere with the right app and internet connection, making sure that everything's normal in the home. It's also a great way to make sure your kids are doing their chores and homework while you're at work, as well as a monitoring system to keep your teenager from throwing a party while you're out of town.
Safety and Security
Another benefit of home automation deals with the safety of your family and home. With this system, you can control the lighting, appliances, and locks on your home. This ensures that you don't leave a curling iron or straightener plugged in or any other appliance that could cause a fire. You can also control the lighting in your home, which saves money as well as keeping away intruders and burglars. When the lights in your home turn on and off at certain times, it mimics your normal behavior, and criminals won't know whether you're at home or away.
Nexia Home Intelligence also affords you the opportunity to lock doors from your smartphone. With the touch of a button, you can lock the doors remotely, and even open them when the kids get home from school or forgot their keys.
With a home automation system, today you can enjoy the conveniences and benefits of the future. Call Sinclair Heating, Cooling, and Plumbing, Inc. for your installation needs. Contact us today at 844-749-2665.